Ustinov & Theatre Royal Bath plays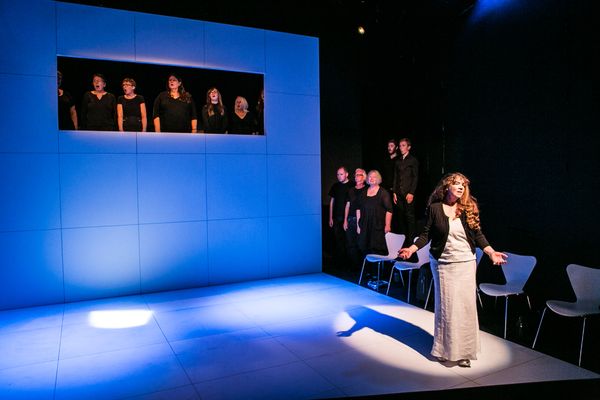 The last two summers have seen Tracey working with the Theatre Royal Bath, UK ensemble. In 2018, she composed choral pieces for the group, sang solos and acted in Where We Are Now, a collaboration project with singers and actors. The previous summer, she  appeared in two new plays at the Ustinov theatre, in His Peers, a tense courtroom drama featuring evocative jazzy solos, and Wings, a new play about a storm of family emotions provoked by grief.
New Summer Single 2022!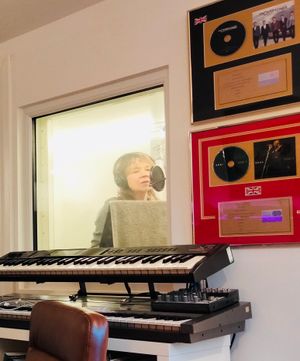 Following a lockdown co-write with songwriter Keith Forde, Tracey and Keith recorded with producer Julian Hinton (Seal, Rumer, Rod Stewart). The result? Tracey's got a new single coming out in 2022! It's still under wraps - subscribe to the mailing list to be first to news.
BBC Bristol Interview

Tracey was the guest of DJ Steve Yabsley at BBC Radio Bristol in November, chatting about singing, songwriting, Tracey & Jason, and her upcoming solo album. The witty Steve also played three Tracey & Jason tunes, including latest single Walk Into The Room.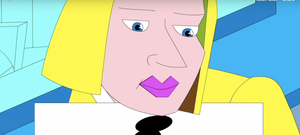 Sci-Fi Voices
Tracey sings and voices the character Hope Thomson plus 5 others in James Tottles' Space Cadet 56, an animated app about a mysterious patient who arrives at a New York hospital. The creators are working on the next instalment of this ongoing series, so watch this space!
You Only Live Twice on BBC Radio 2
DJ Mark Radcliffe featured Tracey & Jason's single You Only Live Twice on his BBC Radio 2 show, calling their version "Absolutely wonderful!" You can listen to an excerpt from the broadcast below. The single is available (with B-side Suddenly) on iTunes UK & Europe.
Walk Into The Room: Tracey & Jason

Tracey & Jason's new single Walk Into The Room on EllaGroove Records is now available from all major sellers worldwide: iTunes UK  and Amazon UK , In the USA, iTunes USA  and Amazon USA.
Tracey & Jason News
Tracey Kelly's electric guitar and vocal duo, Tracey & Jason, have gigged at

the International Guitar Festival, The Bell, Bath Comedy Festival at the Natural Theatre, Chapel Arts Centre, the Bath Guitar Festival - sharing the stage with the UK's finest
guitarists - and the Bath Fringe Festival. T & J also enjoyed performing at the Bath Music Festival, Burdall's Yard and  Pound Arts  in Corsham UK - all great venues. Keep up with the latest at  Tracey & Jason.